Whole Wheat Strawberry Muffins
Whole wheat strawberry muffins are a great way to use fresh, frozen or dried strawberries. I love making these in batches to freeze for later use. These strawberry muffins also make great gifts for a last-minute treat to take to a gathering.
Many people don't like using fresh fruit like strawberries in cooking bread and muffins because of the moisture. Once you get the correct ratio, you will have success every time.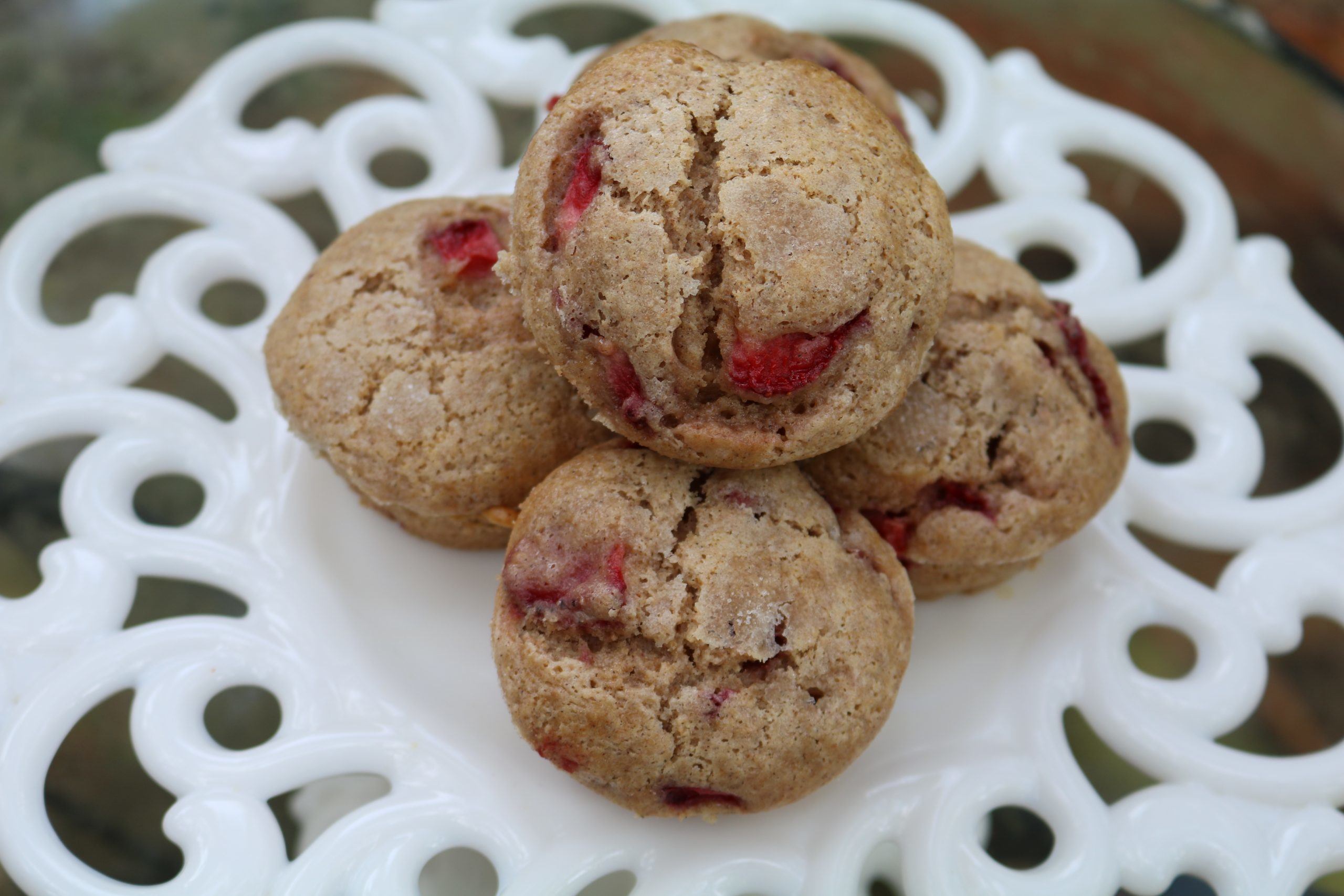 Whole Wheat Strawberry Muffins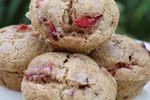 Print
Strawberry Whole Wheat Muffins
Preheat the oven to 350°F. Line muffin pans with paper liners, generously grease pans with softened butter, or coat with non-stick cooking spray.

In a medium bowl, whisk together the flour, baking powder, and salt. In a large bowl, mix together egg and sugar until thick and well-blended. Gradually stir in the oil until blended, and then blend in the sour cream. Slowly mix half of the flour mixture into the wet ingredients, blend in milk, and then stir in remaining flour mixture until just combined. (Add a splash more milk if batter is too thick, but be careful not to add too much!) Gently fold 1½ cups of diced strawberries into the batter.

Evenly divide the batter between about 15 muffin cups. Sprinkle tops of muffins with remaining ½ cup diced strawberries and, if desired, sparkling sugar. Bake for 20 to 25 minutes or until muffins are light golden brown and a toothpick inserted in the center comes out clean. Allow muffins to cool in pans for a couple of minutes before removing them to a cooling rack to cool completely.

Notes